WEDDING CONFERENCE & B2B NETWORKING EVENT EURASIA IN NORTH CYPRUS
As IADWP Eurasia, we proudly present you Destination Wedding Conference & B2B Networking Event in North Cyprus in collaboration with North Cyprus Ministry of Tourism, Turkish Airlines, Türkiye Tourism Promotion and Development Agency (TGA), GEWC, Cyprus Global and Concorde Hotels. We have chosen this unique destination to organize our wedding convention for you to discover the love island and heaven in Greek Myths!

Destination Weddings and Romance Travel Industry is steadily growing all over the world, and we will be gathering in one of the most unique destinations of the world, North Cyprus to have our Destination Wedding Conference & B2B Meeting Event on 17-20 April, 2023.
As International Association of Destination Wedding Professionals, we organize Destination Wedding Conference & B2B Networking Event in Norther Cyprus, which will be one of the most important conferences in the field of destination weddings.
This year we will hold the Wedding Conference & B2B Networking Event Eurasia in one of the most popular destinations of North Cyprus. The conference will take place on 17-20 April 2023. The B2B meetings among hoteliers & hosted buyers will take place on 17th April 2023.
In addition, International Association of destination Wedding Professionals will organize "Awards" event for the wedding industry professionals on 17th April 2023. We offer nominations in 16 different Destination Weddings categories that we will select the best of each category through public vote. Our goal is to recognize, encourage and reward those who are successful in their business activities and practices.
We would like to contribute to this event bringing Wedding Planners and representatives from around the globe as Keynote Speakers to update the industry stakeholders, letting them benefit fully with the consideration of the importance of destination weddings designing an exclusive program for the delegates.
Our Panelists and Speakers who are the experts of the Destination Weddings which seems to grow stably every year, will offer presentations on the topics of the rising trend of Destination Weddings, its benefits, and know-how of development and contributions on future business planning.
In this exclusive event, where the globally renowned Destination Wedding creators and operators from all over the world will come together for mutually beneficial B2B networking sessions, you will have your chance to meet with potential partners, expand your business out reach and come across with many business opportunities to steer you ahead.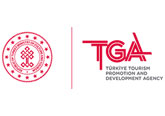 Turkey Tourism Promotion and D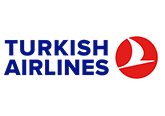 Turkish Airlines
TRNC Ministry of Environment a